---
DataFlow.com Media Services
Superior Broadcast and Internet Media Services
Celebrating Over 30 Years of Service, Since 1988!
---
Production:
Film, Video, and Radio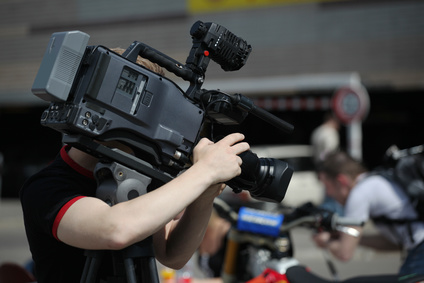 Our film and video production sets, sound studios, and field crews are furnished with the finest cameras, VTRs, audio electronics and acoustics, and lighting.
We can move your project from start to finish, or can work with your advertising and marketing specialists to bring your ideas to life. Bring us a clean slate and your desire for a campaign, or a script and talent ready for tape. We will handle all phases of the project, or will work with your teams to any degree required by the project specifications.
The DataFlow staff are among the best in the field, and always seek to maintain the highest levels of professionalism and courtesy with our clients. We listen, and we deliver.
In addition to our digital production facilities, we also house analog equipment, for digitizing and incorporating your older media into your new campaign, thereby also keeping the entire project in a superior-quality, non-linear, digital environment, and preserving both your old and new campaign in a lossless digital format. We will also digitize and store all your analog projects for you, making them virtually immune to future degradation.
If needed, we will handle all permits with your local government on your behalf.